Party Post: Trick-or-Treat with Holly
Hello! *waves* I'm Holly of
Holly's Horrorland
,
and I'm honored to spend Halloween with all of you!
If you're not going trick or treating tonight, don't be blue!
I have spooky sweets for you to treat yourselves to!
Let's start with some creepy chocolates...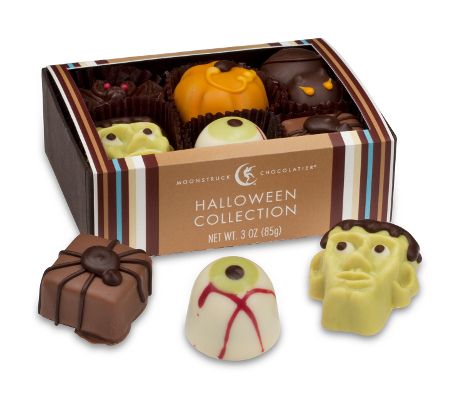 Halloween Truffle Collection
Contains These Six Spooky Sweets:
Extra-Bittersweet Creepy Cat Truffle, Milk Chocolate Pumpkin Truffle,
Blood Orange Bat Truffle, Milk Chocolate Spider Truffle,
Popping Frankenstein Truffle and Peanut Butter & Jelly Eyeball Truffle
Zombie Head Bon Bons
These have cherry brains that bleed! Need I say more?
They'd also make a great gift for a zombie enthusiast.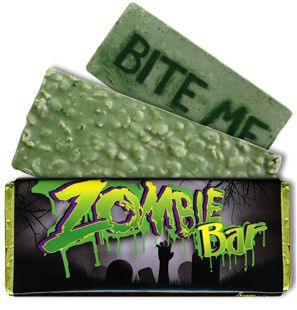 Zombie Candy Bar
More zombie goodness. This crispy, white chocolate bar begs you to bite it!
You could also create your own creepy chocolates with
this kit
...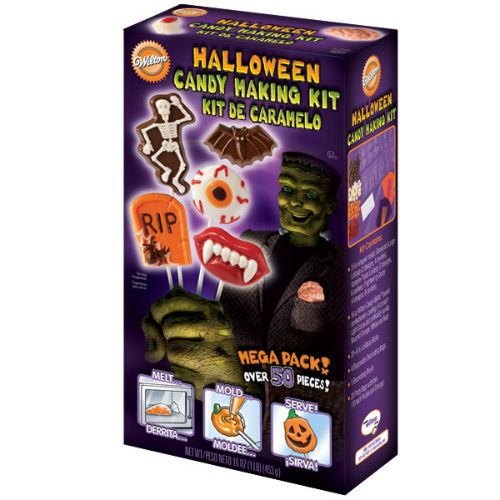 Now for some gory gummies!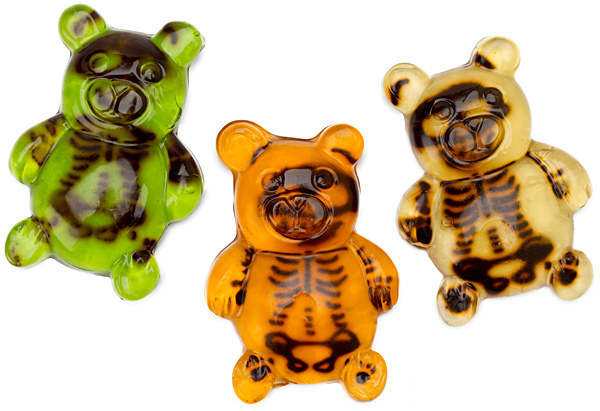 X-Ray Gummy Bears
They're big (3.5") and bootiful! Available in these three flavors:
Green Apple, Orange, and Fruit Punch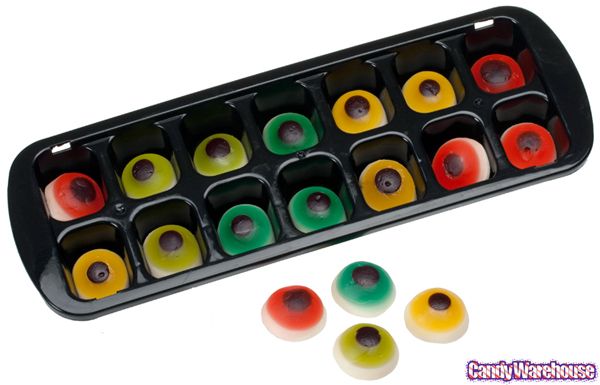 Ice Cube Tray of 14 Gummy Eyeballs
These marshmallow & gummy peepers are perfect for a party,
just plop them in some blood red punch!
[You can also make your own edible eyeballs using
this recipe
.]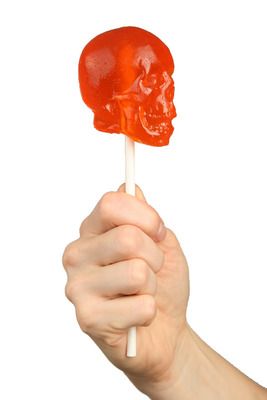 Gummy Skull On a Stick
A jolly skull lolly available in 11 flavors!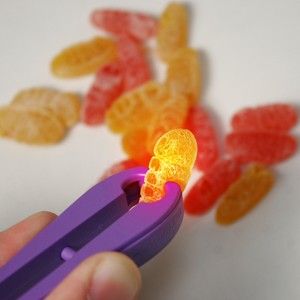 Lightning Bugs Candy
These gummy bugs glow! Well, actually the tweezers do.
But still, they're quite creepily cool!
And last but not least, spooky
Spider Web Cotton Candy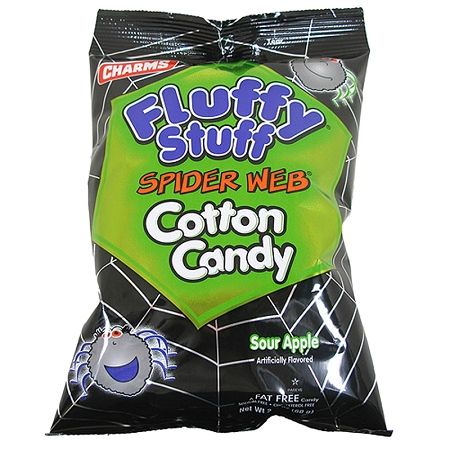 Add some
candy spiders
to make it even spookier!
Hope you enjoyed! Thanks to Megan for having me here!

__________________________________________________________________________
Oh my goodness, all these Halloween treats look AMAZING Holly!!! I can't wait to get my hands on those x-ray gummi bears! They are too cute!
If you loved Holly's guest post be sure to visit
her blog
for more! She's another one of my favourite horror-themed bloggers, and if you like spooky stuff you'll find yourself right at home in Horrorland.
♥ Megan